Jnanada Prasad Paul
- Web And Application Developer
I am a well organized person with a strong interpersonal skill, analytical approach and flexible nature. I enjoy challenging jobs, Meeting deadlines and working in any environment, believe in efforts till success.
Website design and Web based Application design is my passion. Making the web-based application more user friendly, easy to handle and more usable is my moto. I enjoy making customized websites and applications.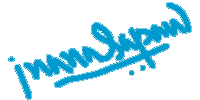 Jnanada Prasad Paul
- At a glance --
5 years of rich experience in execution of projects dealing with Web Development in PHP 4, Ajax, JavaScript, jQuery, Wordpress & MySQL.
Ability to build an application from concept to fully operational status.
Experience in implementing and writing code of Html and CSS.
Have knowledge in JSP & Oracle , Php 5 , Drupal 7.
Experience in :
Professional HTML Editors :
Dreamweaver 8 , Net Beans & JDeveloper.
SERVERS : WAMP and XAMPP.
Editors : TinyMCE, FCKEditor.
Payment Gateway : Paypal, CCAvenue.
Misc :Have Knowledge About Cpanel.

See Details